Are you a scrapping enthusiast? Of course you are because you are reading this!
It doesn't matter whether you scrap exclusively digi, whether you still paper scrap in addition
to digi scrap, or whether you love hybrid projects, this is the kit for you!
And you will love the price too! It's only $4.99!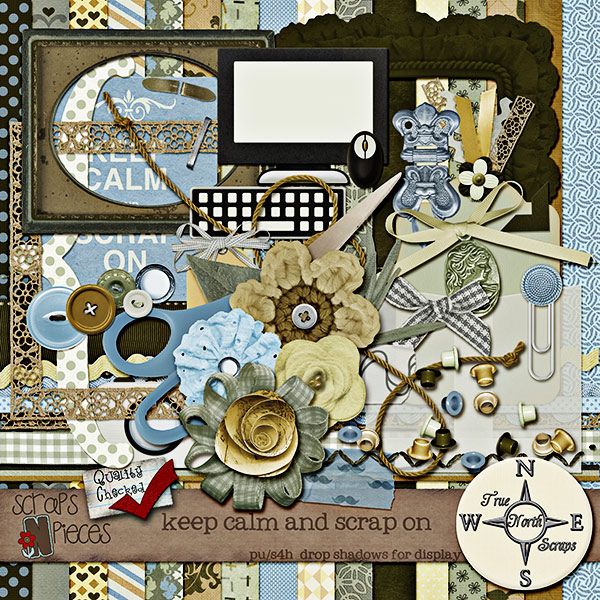 Keep Calm and Scrap On is done in a beautiful calming palette of blues and greens.
Every time I look at it, I do feel calm and happy. I love the lace frame, and the vellum envelope and tag to go inside it. They are so feminine and such traditional-looking paper scrapping products.
But I also love the gingham ribbon and bow, as well as the mustache washi tape.
They are still traditional-looking but more masculine.
I know sometimes it's hard to find kits suitable for scrapping male LOs.
What about an alpha? I've got you covered! You will find a fun sticker-style alpha in a font that has been very popular in paper scrapping. And it's available for only $2.49!
There is a lot packed into this kit too. There are 44 highly detailed elements and 16 beautiful papers. But there's even more. Traditional scrapping uses a variety of paper textures and patterns. That is why there are also cardstock, glitter and vellum paper packs available, each one is priced at $2.99.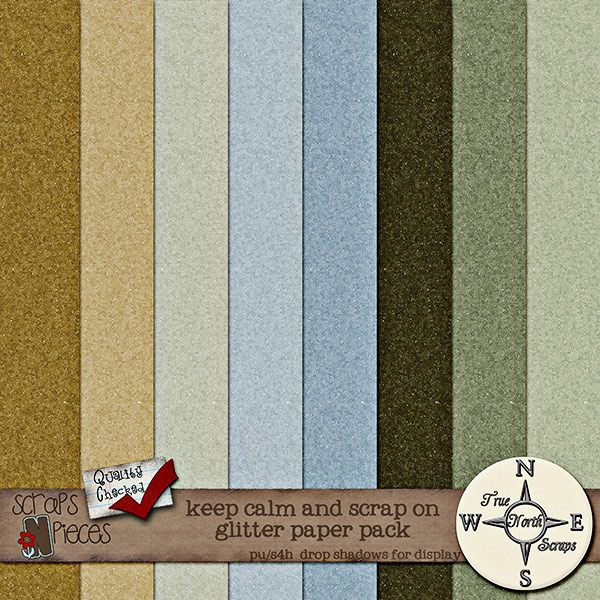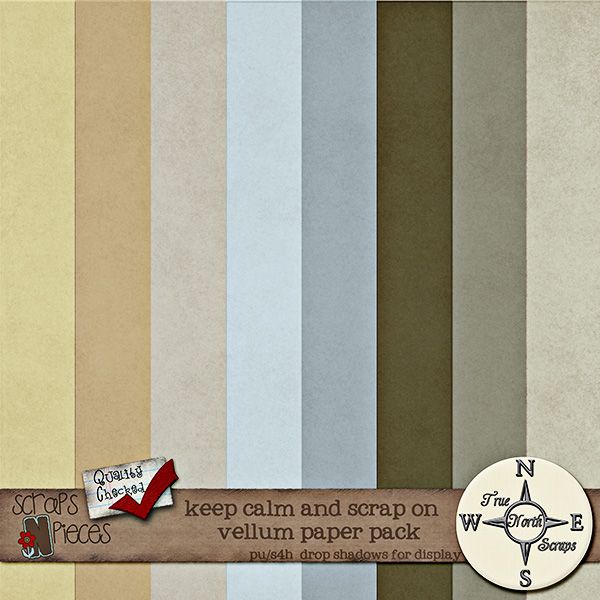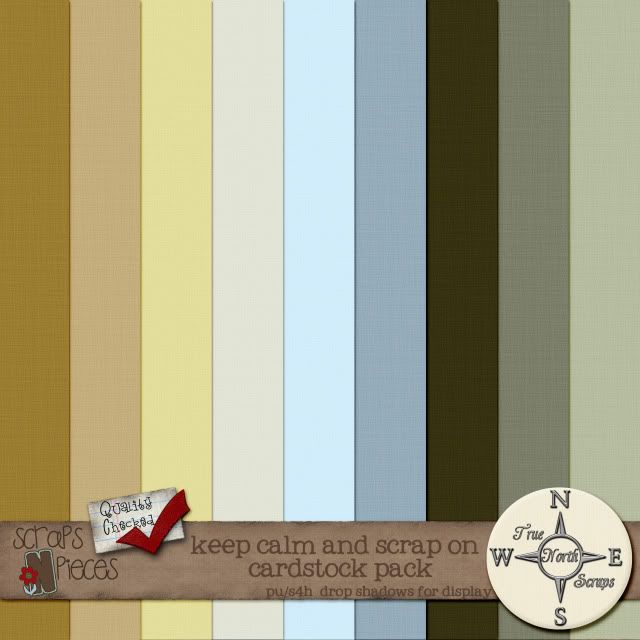 If you want to get everything, it would cost you $16.45, but the kit is bundled up for a very low price of only $8.99! I'll save you the trouble of doing the math - it's around 45% off! And for even more savings, the entire Keep Calm collection is an additional 25% off this Friday, Saturday and Sunday only. Don't miss that!
Here are some beautiful LOs and a hybrid project made by the North Stars:
And guess what? Two of the North Stars have made coordinating freebies for you.
Make sure you visit their blogs and pick those up!
You'll find them here
(poki is having a little trouble with the internet, so if her freebie isn't on her blog yet, check back later)
Keep calm and scrap on!