Don't forget to join me this afternoon for my Speed Scrap at SNP.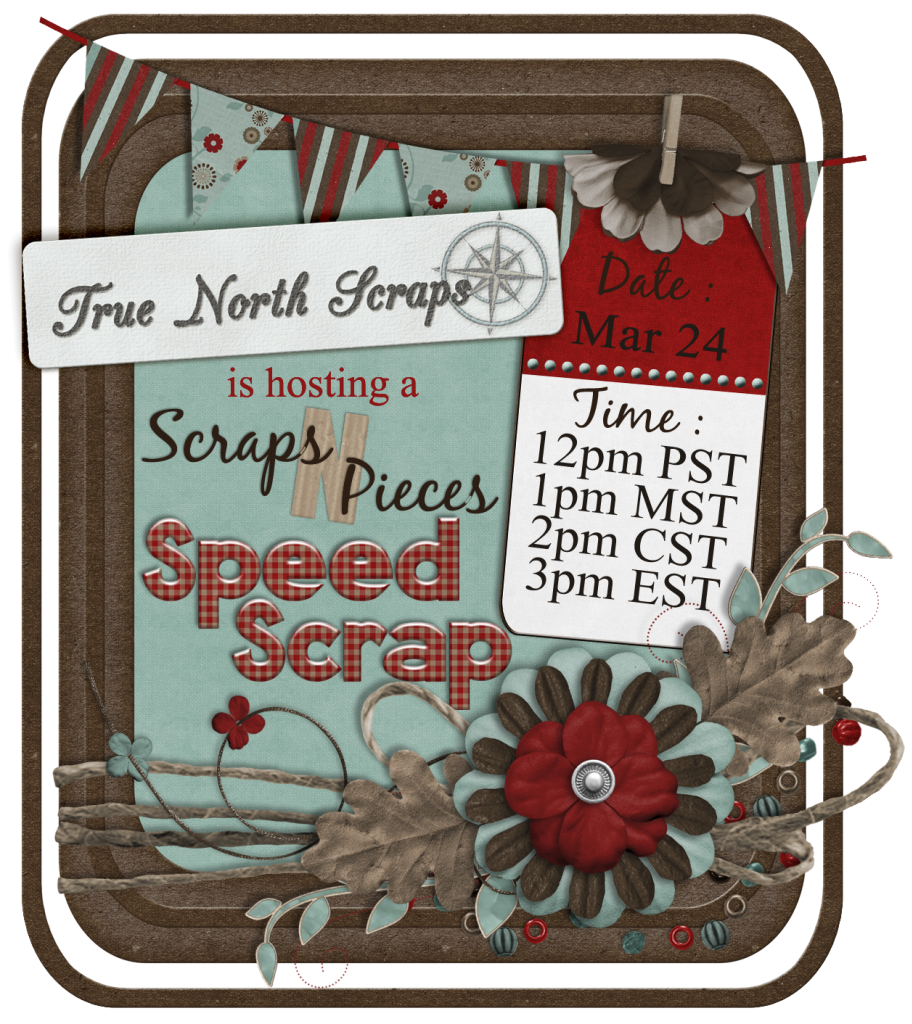 The prize is a fantastic little mini kit called Small World Add-On.
This add on was made as a prize for the speed scrap, but I couldn't turn off the kit designing machine and ended up splitting it into a full-sized kit and a mini.

And that leads me to News Item #2. I am releasing this kit off my usual release cycle. Small World and Small World Add On will be available on March 28th in both my stores.
Next and most exciting news to break to you is this:
I have over 1000 Likes on Facebook now. I decided to celebrate this milestone with a big sale. To be exact, it's a Buy My Store sale!
The small print: Sale ends March 31, not valid on collabs and not valid with other coupons.