Today True North Scraps has two kits is today's super Saturday sales at Scraps N Pieces.
Small World
is on sale for $3.00. Small World is anything but small! Sure the elements are themed about small items like ladybugs, garden gnomes, and cute little mice, but there are almost 50 of them! The 15 papers are so carefully detailed that you will think they are real! You also get a full alpha of upper, lower and numbers!
Plus
Small World Add On
is for $1.00. The Small World Add On is the perfect companion to Small World. There are an extra 20 elements and 8 more papers!
Check out these great layouts the North Stars did. Gorgeous...right?
Lynn
poki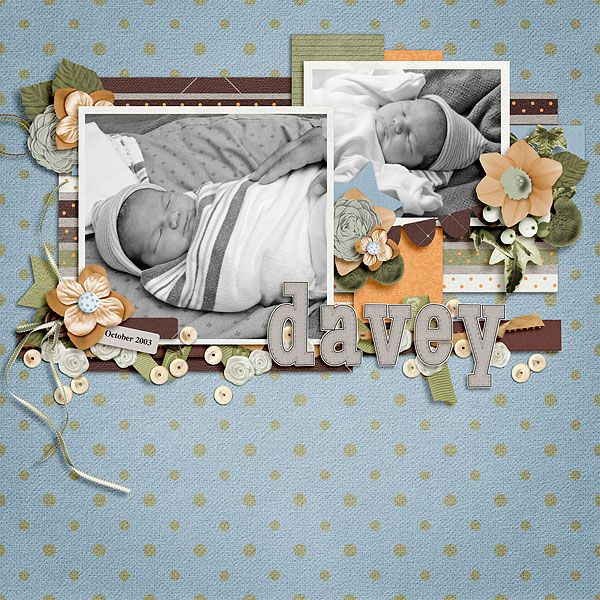 Debbie
Jennifer
Plus we have a word art cluster that would go great with any layouts created with the Small World and Small World Add On. You can pick up your freebie
here
(direct download)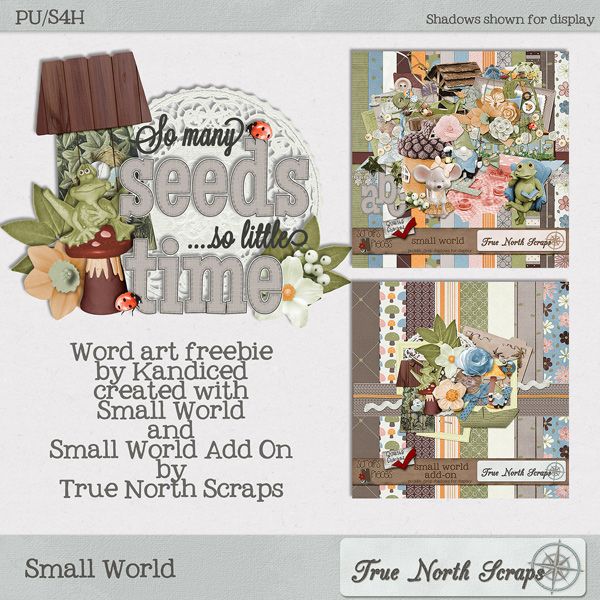 Remember this freebie is only available for 1 week. Have a great weekend!